Advanced Surgery Advantage
A data-driven, evidence-based hemostasis optimization program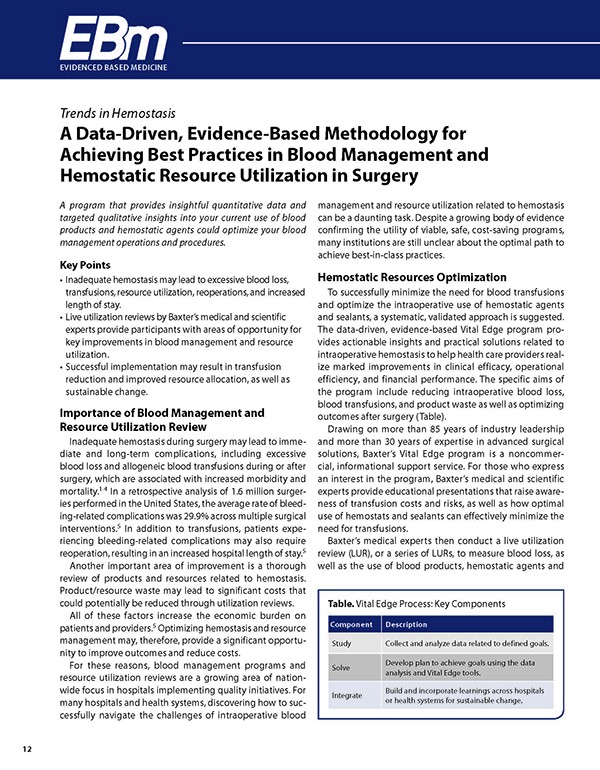 Whitepaper Now Available!
Advanced Surgery Advantage provides actionable insights and practical solutions related to intraoperative hemostasis to help health care providers realize marked improvement in clinical efficacy, operational efficiency and financial performance.
In an analysis of 1.6 million surgeries performed in the United States, the average rate of bleeding-related complications was 29.9% across multiple surgical interventions.
In addition to transfusions, patients experiencing bleeding-related complications may also require reoperation, resulting in an increased hospital length of stay.
Live utilization reviews can provide HCPs with areas of opportunity for key improvements in blood management and resource utilization.
Successful implementation may result in transfusion reduction and improved resource allocation.
30%
Average rate of bleeding complications during surgery1
10 Days
Length of stay associated with bleeding-related complications or transfusions1
$10K+
Potential incremental cost of bleeding complications per patient hospitalization for major surgeries1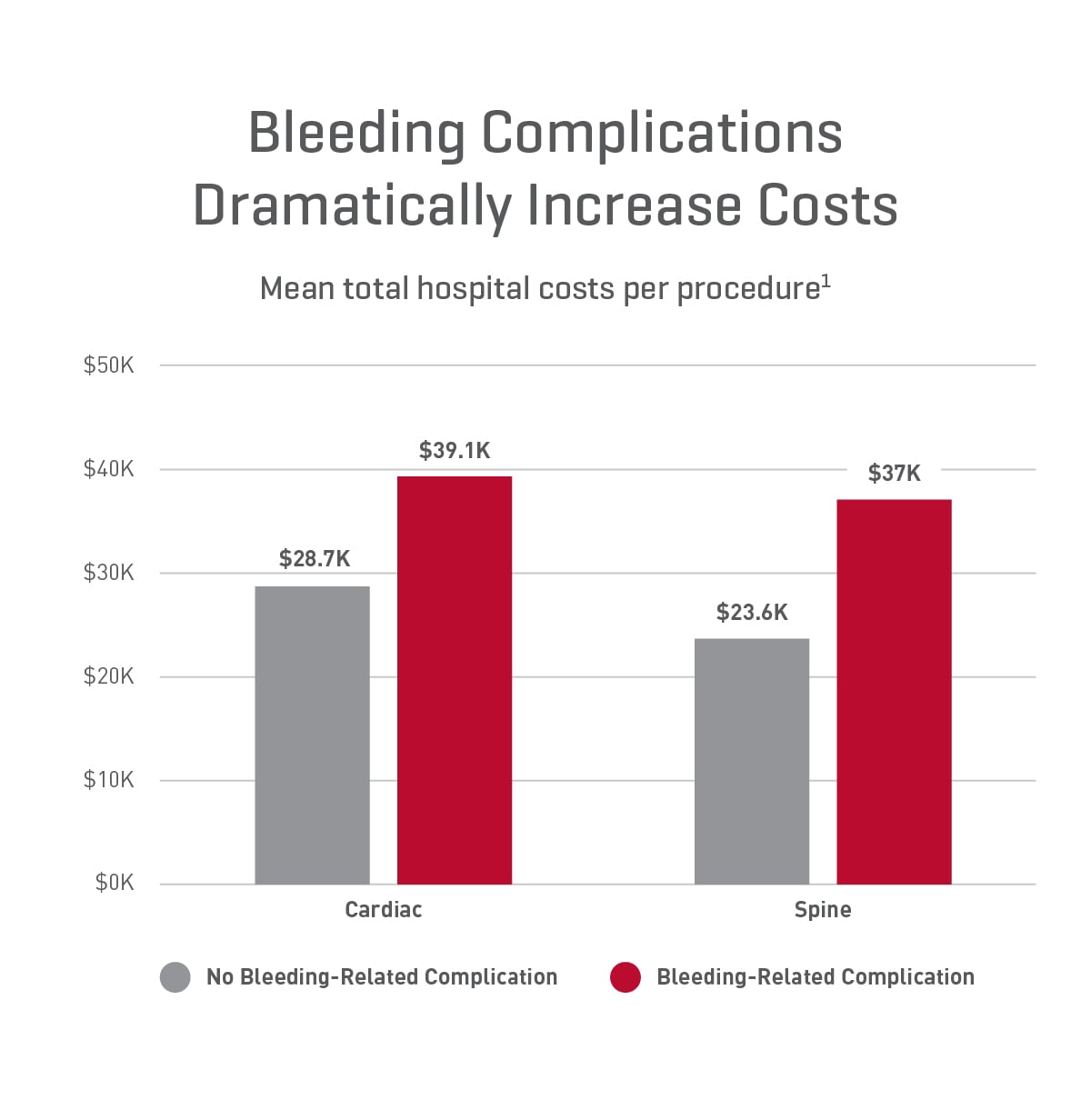 The Challenge of Surgical Bleeding
Surgical bleeding can lead to complications and increased allogeneic blood utilization creating headwinds to meeting your performance measures.
Surgical bleeds are associated with increased complication rates in1:
Surgical revisions
Transfusions
Length of stay
Increased resource utilization 
Increasing focus on blood management protocols emphasizing intraoperative interventions, including use of topical hemostatic agents, can help mitigate these challenges.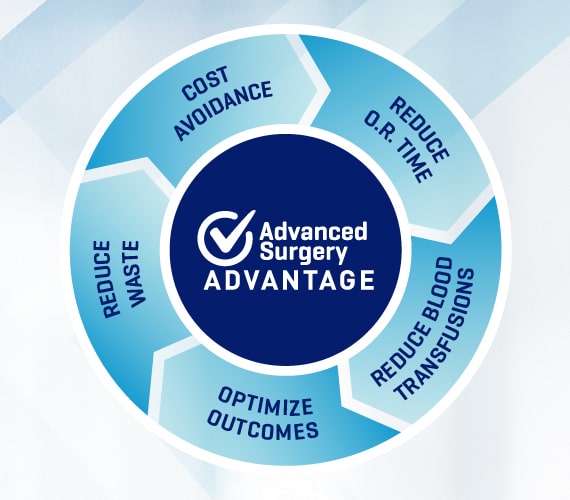 What Is Advanced Surgery Advantage?
Advanced Surgery Advantage is a data-driven, evidence-based hemostasis optimization program. It supports hospital initiatives aimed at:
Reducing intraoperative blood loss
Reducing blood transfusions
Optimizing outcomes after surgery
Reducing waste
Cost avoidance
It provides a non-commercial approach to partnering with hospitals in support of their goals and quality initiatives.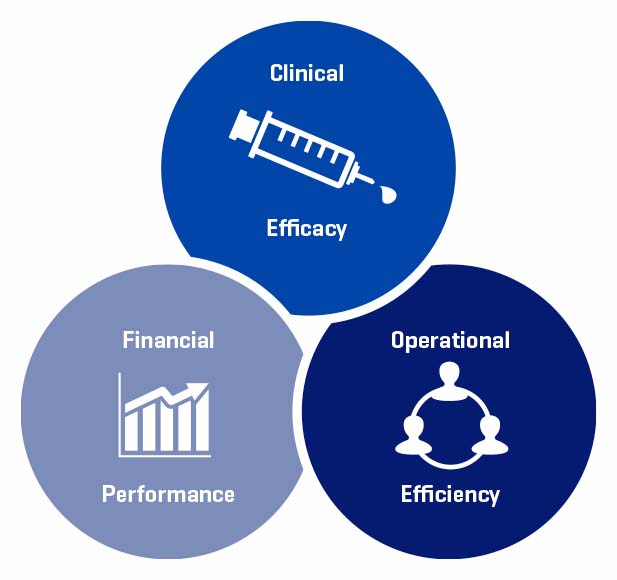 Efficiencies in the Operating Room
Through the Advanced Surgery Advantage Program, we partner with hospitals in support of their goals and quality programs. The Advanced Surgery Advantage Program provides actionable insights and practical solutions related to intraoperative hemostasis that will help healthcare providers realize marked improvements in three, interconnected areas of surgical care:
Clinical efficacy
Financial performance
Operational efficiency
Program Features
Advanced Surgery Advantage offers several potential collaboration opportunities
Live Utilization Review
To help hospitals assess their current state of hemostat utilization, Baxter Medical Affairs conducts unbiased observation reviews of hemostat and sealant use, resulting in a detailed report of findings and improvement opportunities
Health Economic Assessment
To help hospitals quantify potential economic cost savings, Baxter Market Access works with hospitals to create a model to assess potential savings and measure results after implementing improvement opportunities
Patient Blood Management
To help hospitals assess the impact of implementing an intraoperative hemostasis protocol to reduce transfusions, Baxter Market Access supports operating room and blood bank staff in identifying clinical endpoints and evaluation criteria to measure the success of improvement initiatives