ACTIFUSE
From its release in 2008, ACTIFUSE bone graft substitute set a new standard for improved bone healing. Backed by 10 years of clinical experience and level 2 clinical evidence showing successful bone fusion results at 12 months, ACTIFUSE offers orthopedic surgeons the opportunity to be innovative while facing their most challenging surgical demands.1,2
See Indications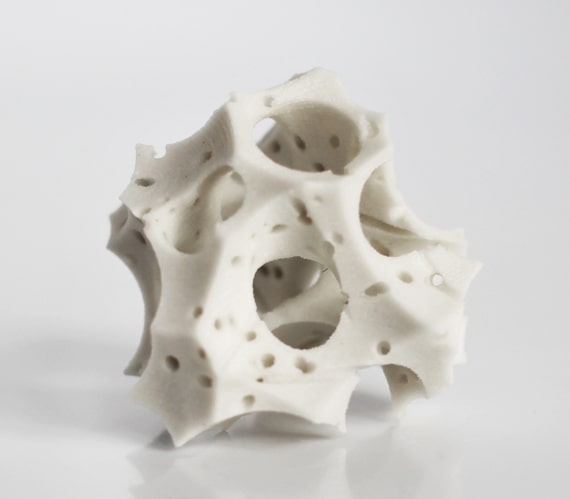 Accelerated Bone Growth
The unique ACTIFUSE formula has the ideal silicon content demonstrated to be optimal for bone formation in an animal model.3,* With 80% porosity designed to mimic cancellous bone, ACTIFUSE is osteoconductive, osteostimulative, and provides accelerated bone growth.4,5
*Preclinical data. Results may not correlate to performance in humans.
Mechanism of Action
Learn more about how ACTIFUSE works
Additional Product Benefits
Innovative Delivery and Ease-of-Use
ACTIFUSE FLOW bone graft substitute offers accelerated bone growth in a ready-to-use, prepackaged delivery syringe for precise placement into small bony voids through open and less invasive approaches.6
Solutions for Minimally Invasive Surgery
ACTIFUSE MIS provides for controlled delivery of ACTIFUSE bone graft substitute in minimally invasive procedures in spine and general orthopedic applications.7
Distinctive and Versatile Handling
ACTIFUSE ABX and ACTIFUSE SHAPE support the surgeon's technique by allowing for precise handling and implantation.2,8
Orthopedic Indication for ACTIFUSE Bone Graft Substitute
ACTIFUSE Bone Graft substitute is a bone void filler intended only for orthopedic applications as a filler for gaps and voids that are not intrinsic to the stability of the bony structure. ACTIFUSE Bone Graft substitute is indicated to be packed gently into bony voids or gaps of the skeletal system, i.e. extremities, pelvis and spine including use in posterolateral spinal fusion procedures with appropriate stabilizing hardware. These defects may be surgically created osseous defects or osseous defects created from traumatic injury to the bone. The product provides a bone void filler that resorbs and is replaced by bone during the healing process.
Important Risk Information for ACTIFUSE Bone Graft Substitute
ACTIFUSE Bone Graft substitute is contraindicated where the device is intended as structural/load-bearing support in the skeletal system. ACTIFUSE Bone Graft substitute has not been cleared for use in vertebroplasty.
Attempts should not be made to modify the size of the granules or to change their shape. It is important to maximize contact between existing bone and the implant to ensure proper bone regeneration.
The effect of mixing ACTIFUSE Bone Graft Substitute with substances other than sterile saline/water, autologous blood or bone marrow aspirate is unknown.
Rx Only. For safe and proper use please refer to full device Instructions for Use for Contraindications, Warnings, and Precautions.
ACTIFUSE Full Prescribing Information: