Navigating the Industry Guidelines and Surgical Challenges of Type A Aortic Dissections
Listen on Spotify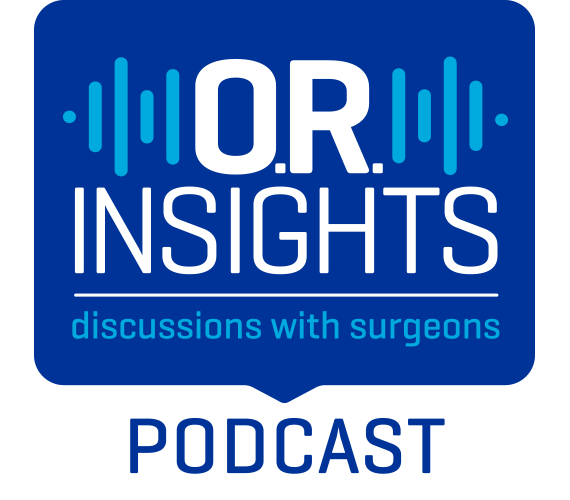 Navigating the Industry Guidelines and Surgical Challenges of Type A Aortic Dissections
How do you best manage Type A Aortic Dissections?
To answer this question, we'll hear from Dr. Nimesh Desai, the Director of Thoracic Aortic Surgery research program at Penn Medicine and Dr. Chris Mehta, Associate Director of Thoracic Aortic Surgery program at Northwestern Medicine in discussion with Dr. Joseph Bavaria, Vice Chief of Cardiovascular Surgery at Penn Medicine.
They will review the accepted guidelines for Type A Aortic dissections and the surgical challenges they face. The discussion will include topics such as the Debakey Type I, challenges and techniques when addressing the arch and root, and when not to operate. The group will also weigh in on the use of adjunctive hemostatic agents within these procedures and address the long-term management of the patient.
IMPORTANT SAFETY INFORMATION
INDICATIONS
PREVELEAK Surgical Sealant is indicated for use in vascular and cardiac reconstructions (excluding application to arterial and venous grafts used in coronary artery bypass surgery) to achieve adjunctive hemostasis by mechanically sealing areas of potential leakage.
CONTRAINDICATIONS
Not for use in patients with known allergies to materials of bovine or shellfish origin.
Not for intravascular use.
Not for cerebrovascular repair or cerebrospinal leak repair.
IMPORTANT RISK INFORMATION
Do not use as a substitute for sutures or staples.
Open lumen procedures require protection of the lumen.
Avoid exposure to nerves including the sinoatrial node, and the atrial ventricular nodes.
Do not use in the presence of obvious infection and use with caution in contaminated areas of the body.
Do not allow either the uncured or polymerized form to come into contact with circulating blood.
PREVELEAK contains a material of animal origin that may be capable of transmitting infectious agents.
Repeated use of PREVELEAK in subsequent surgeries has not been studied. Hypersensitivity reactions were not seen using PREVELEAK, but hypersensitivity of BSA has been reported.
Avoid tissue contact with material expelled from delivery tip during priming.
Avoid contact with skin or other tissue not intended for application.
Do not use blood saving devices when suctioning excess PREVELEAK from the surgical field.
Avoid pausing more than 10-15 seconds between priming and application to prevent polymerization within the delivery tip.
Minimize use in patients with abnormal calcium metabolism (e.g. chronic renal failure, hyperparathyroidism).
Safety and effectiveness of PREVELEAK in minimally invasive procedures have not been established.
Polyaldehyde treated tissue can have an enhanced propensity for mineralization.
Evidence of cytotoxicity was observed during cell culture-based laboratory assays and is believed to be due to the polyaldehyde component of the product. No evidence of cytotoxicity was observed in animal or clinical studies.
Do not use PREVELEAK on arterial or venous grafts during coronary artery bypass surgery. PREVELEAK may reduce the vasoreactivity of vascular (i.e. internal mammary artery, radial artery or saphenous vein) grafts used in coronary artery bypass graft surgery at the site of application.
USE IN SPECIFIC POPULATIONS
Use of PREVELEAK in pediatric or pregnant patients has not been studied.
Rx only. For safe and proper use of this device, please refer to the full Instructions for Use.