Adhesions and Chronic Pain Following Colorectal/Abdominal Surgery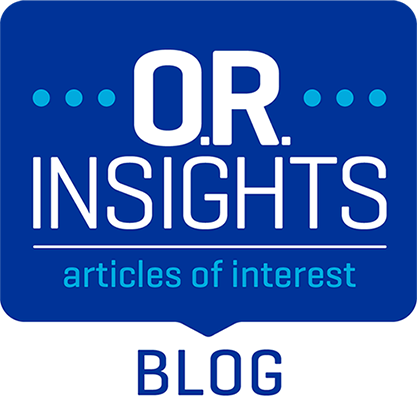 Adhesions and Chronic Pain Following Colorectal/Abdominal Surgery
The complications associated with post-surgical adhesions can be asymptomatic or mild, but in some cases they can be more serious.1 Post-surgical adhesions can lead to chronic abdominal pain, which can be distressing and diminish quality of life.1,2 Here, Rory Tippit, MD, MPAS Medical Director-Americas, Baxter Healthcare Corporation, explains the importance of adhesion prevention to avoid the burden of chronic pain due to adhesions following colorectal/abdominal surgery. 
Chronic pain is a common and distressing problem that can have a detrimental effect on a person's quality of life.2,3  Adhesions are the most common cause of chronic post-surgical pain.4 Therefore, it's worth considering whether adhesion prevention could play a role in reducing the risk of post-surgical pain and improving long-term outcomes for patients after colorectal/abdominal surgery.
Chronic pain is a complex condition that often has multiple precipitating factors.3 In addition, the duration, severity, and impact of pain are all modulated by physical, psychological, and emotional influences.3 In turn, pain can have a negative effect on multiple parts of a person's life, from their work, to their mental health, to their relationships.5
However, the burden of chronic pain is not only felt by the patient – there are associated healthcare costs and costs to society due to loss of productivity.5 Given these far-reaching effects, there is clearly a need to understand the role of adhesions in post-surgical chronic pain and to consider approaches that can reduce this burden on patients and society.
Approximately 93%
of patients develop adhesions following one or more open abdominal operations6
Approximately 60%
of post-surgical pain cases are caused by adhesions4
Adhesions are the most common cause of chronic postoperative pain, and are estimated to account for approximately 60% of cases.4 While the exact etiology linking adhesions to chronic pain remains unclear, evidence supports a causal relationship between the two.2 Adhesiolysis can be conducted to treat adhesion-related symptoms and may provide long-term pain relief in up to 80% of patients.1,4 However, some studies have reported pain relief in smaller proportions of patients.1 Regardless, there are some challenges to reoperation, as not all patients are eligible and there is a risk of further injury.4 Ineligible patients, and those who experience recurrence of their pain symptoms despite reoperation, must often rely on chronic pain medication or alternative therapies such as physiotherapy.4 However, evidence for the effectiveness of analgesic treatment in adhesion-related chronic pain remains limited.4
Another option for proactively reducing chronic pain following abdominal surgery is the prevention of adhesions through the use of an adhesion barrier in appropriate patients.7 The guidelines for diagnosis and management of adhesive small bowel obstruction recommend (Level 1A evidence) the use of a sodium hyaluronate carboxymethylcelluose membrane (SEPRAFILM) to reduce adhesion formation in colorectal and abdominal surgery and subsequent reoperations of adhesive small bowel obstruction.8 Based on clinical evidence, it is possible that use of a barrier method such as SEPRAFILM may reduce or eliminate adhesions and, therefore, the associated chronic pain syndromes.7,9,10  
Chronic pain is a potentially debilitating condition that can arise in the post-surgical period as a result of adhesions.2
Unfortunately, it can be easy to overlook such complications because they tend to be treated by someone other than the surgeon who conducted the first operation.11 While adhesiolysis can resolve pain symptoms, this option is not always effective and is not available to some patients.4 In addition,  surgical adhesiolysis causes further disruption and adhesion reformation in approximately 97% of patients.12 Given these challenges, adhesion prevention during colorectal/abdominal surgery could play a role in reducing the burden of post-surgical adhesive complications.
Indications and Important Safety Information
SEPRAFILM Indications for Use
SEPRAFILM Adhesion Barrier is indicated for use in patients undergoing abdominal or pelvic laparotomy as an adjunct intended to reduce the incidence, extent and severity of postoperative adhesions between the abdominal wall and the under-lying viscera such as omentum, small bowel, bladder, and stomach, and between the uterus and surrounding structures such as tubes and ovaries, large bowel, and bladder.
SEPRAFILM Important Risk Information
SEPRAFILM  Adhesion Barrier is contraindicated in patients with a history of hypersensitivity to Seprafilm and/or to any component of SEPRAFILM. SEPRAFILM Adhesion Barrier is contraindicated for use wrapped directly around a fresh anastomotic suture or staple line; as such use increases the risk of anastomotic leak and related events (fistula, abscess, leak, sepsis, peritonitis). SEPRAFILM Adhesion Barrier must be used according to the instructions for use. SEPRAFILM Adhesion Barrier is for single use only, supplied sterile and must not be re-sterilized. Every opened and unused SEPRAFILM pouch must be discarded. Do not use product if pouch is damaged or opened. The number of sheets used should be just adequate to cover the under surface of the abdominal wall or uterine incision in a single layer.
In patients who have ovarian, primary peritoneal or fallopian tube malignancies, SEPRAFILM use has been reported to have an increased risk of intra-abdominal fluid collection and/or abscess, particularly when extensive debulking surgery was required.
The safety and effectiveness of SEPRAFILM Adhesion Barrier has not been evaluated in clinical studies for the following: Patients with frank infections in the abdominopelvic cavity; patients with abdominopelvic malignancy; device placement in locations other than directly beneath an abdominal wall incision following laparotomy, or directly on the uterus following open myomectomy (not laparoscopic); patients with ongoing local and/or systemic inflammatory cell responses; device use in the presence of other implants, e.g. surgical mesh; patients requiring re-operation within four weeks of SEPRAFILM placement – during anticipated time of peak adhesion formation. Foreign body reactions have occurred with SEPRAFILM Adhesion Barrier.
The safety and effectiveness of SEPRAFILM Adhesion Barrier in combination with other adhesion prevention products and/or in other surgical procedures not within the abdominopelvic cavity have not been established in clinical studies.
The safe and effective use of SEPRAFILM Adhesion Barrier in pregnancy and Cesarean section has not been evaluated. No clinical studies have been conducted in pregnant women or women who have become pregnant within the first month after exposure to SEPRAFILM Adhesion Barrier. Therefore, this product is not recommended for use during pregnancy and avoidance of conception should be considered during the first complete menstrual cycle after use of SEPRAFILM Adhesion Barrier.
Long term clinical outcomes such as chronic pain and infertility have not been determined in clinical studies.
Rx Only.  For safe and proper use of this device refer to the complete Instructions for Use.